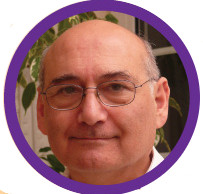 An interactive talk with Nick Christianson
The human mind craves security and seeks it constantly - in people, places, activities and circumstances. Some say it's not possible, for the very nature of life is change. However, some say security is a state of mind. Perhaps there is only one truly safe place to go, and finding that place is an adventure. And a homecoming.
Speaker: Nick Christianson - a practitioner of Raja Yoga meditation for the past 43 years, Nick presents talks and courses and organises events for the Brahma Kumaris in Leeds, UK. He has worked as a Science and Mathematics teacher, taught children with disabilities, and also worked in the business environment. A deep thinker, Nick brings gentleness and lightness through his quiet sense of humour.
This is offered without charge (gratis) as a community service. It helps us if you register (thanks).
The talk will be in English.
For data privacy policy, click here.